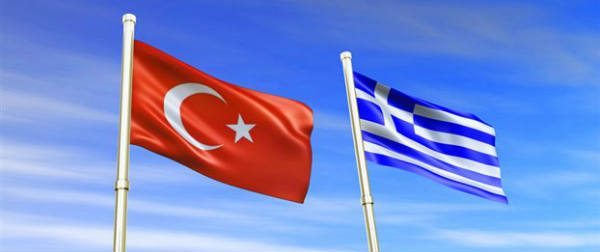 Turkey referendum prompts fresh spike in house hunting in Greece
The number of Turks looking to buy Greek real estate rose further due to this month's referendum in the neighboring country, but almost none of the buyers from Turkey have any intention of moving to Greece, according to two leading real estate agents.
Concerns of political instability in Turkey have fuelled a buying spree of Greek real estate among Turks since last year's failed coup, helping breath life into a market where prices have fallen by more than 40% due to the crisis.
Selcan Turk, who runs her own real estate business in Athens (Yunanistan Emlak) said that business picked up to moderate to high levels after the failed coup and has gone up even more with the referendum.
"In previous months, I had 2-3 Turks per month flying in with cash in hand looking for a place to buy. Now i have 2-3 per week," she said.
A key incentive for Turks is the five year residency visa Greece offers non European Union nationals who spend more than 250,000 euros on property. Countries such as Spain, Malta and Portugal also offer similar deals and appeal to Turkish buyers but Greece has the cheapest visa and a lifestyle closest to Turkey's.
"The similarities between Greece and Turkey is what draws them here," adds Turk.
Data on how many Turks are buying in Greece is sketchy though numbers remain relatively low. January figures show that 128 Turkish nationals had qualified for a visa after having purchased property, with most deals having taken place in recent months.
Real estate industry officials say that secular Turks, mostly from Istanbul, are the ones house hunting in Greece. They are business owners and white collar professionals, according to
Istanbul based Cenk Tanman, managing partner of Eronges.
Along with northern Greece's Thessaloniki and Kavala, Athens is also preferred among Turkish buyers. Beachside areas such as Palaio Faliro, Alimos, Glyfada, and Vouliagmeni are the most targetted, as are the central neighborhoods of Kolonaki, Pangrati and Koukaki.
There is also some interest in assets able to provide safe and steady returns. Unlike other investors, Turks do not appear too concerned about the risk of Greece exiting the euro.
"They are also interested in commercial properties for rental income with good yield, old buildings for conversion/renovation, land developments and recently in hotels," said Tanman.
Despite rising concerns among many in the Muslim country about the way the country's political wind will blow, almost all of the Turks buying real estate in Greece have no intentions of going anywhere – at least for now.
Tanman said that Turks view that acquisition of a home in Greece as a safety net in case politics force them to leave their home land.
"95% of Turks are not interested in moving to Greece," said Tanman. "They just want to keep it as a safe haven, just in case."